Phyllis K. Laite (Wolter)
Published 5:41 am Thursday, August 24, 2023
OWATONNA, Minn. –
A memorial service will be held at 11:00 a.m. on Saturday, September 16, 2023, at the Community Lutheran Church in Geneva, Minnesota. Visitation will take place one hour prior to the service. Private interment at a later date.
Phyllis K. Laite (Wolter), 84, Owatonna, Minn., died Friday, Aug. 18, 2023, in Timberdale Trace Assisted Living.
Arrangements by Worlein Blooming Prairie Funeral Home.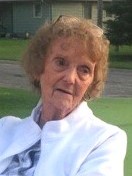 More Obituaries